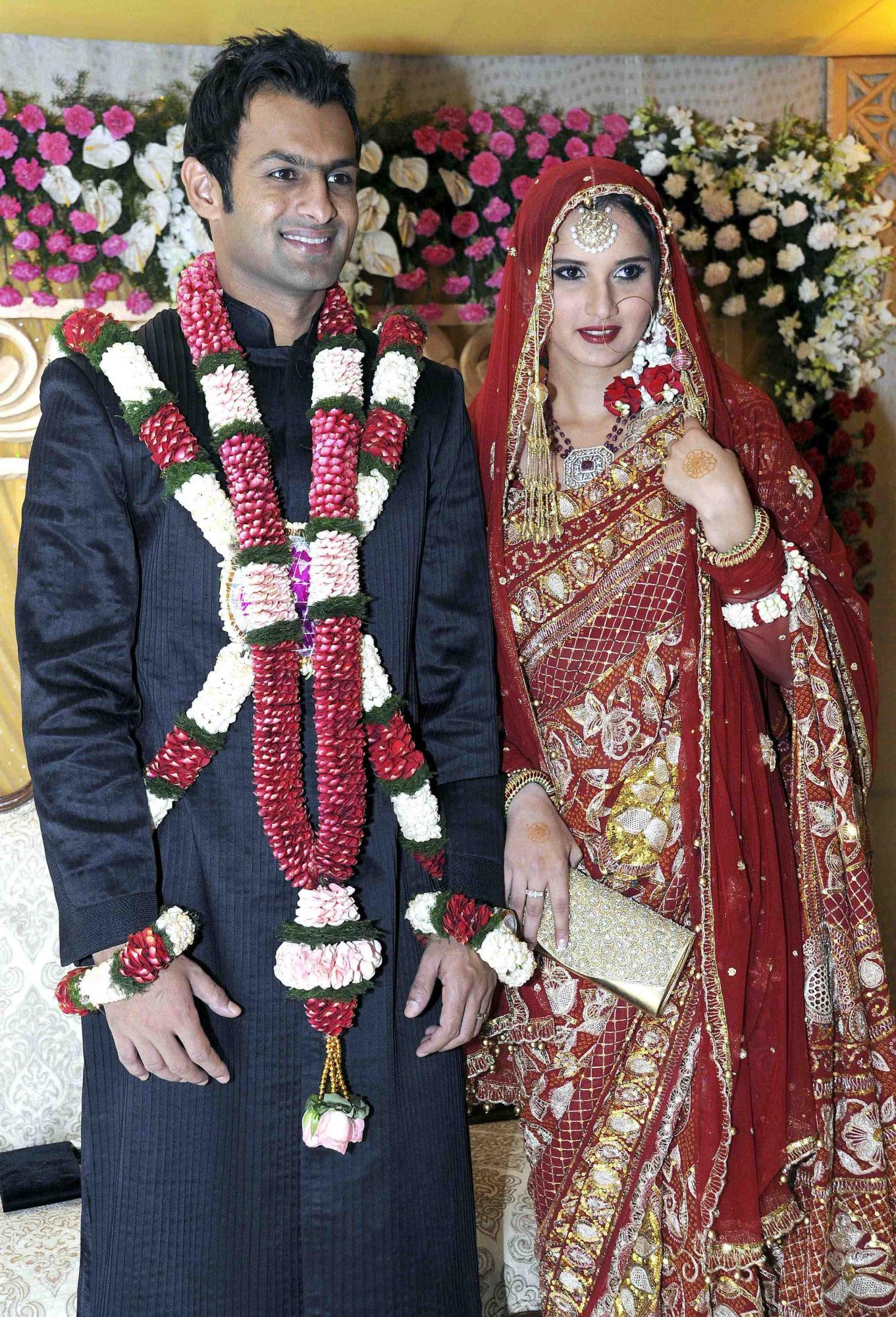 PHOTOS! Below are the

Sania Mirza

Shoaib Malik

wedding pictures. Sania Mirza's wedding pics have been released showing

the beautiful

Indian female tennis star and her Pakistani cricketer groom.
What a beautiful couple.
Sania Mirza and Shoaib Malik say they will live Dubai. She's 23, he's 28. In a statement recently Mirza said: "My wedding is going to be the biggest day of my life." And clearly Mirza was all smiles.
On March 29 Malik confirmed the engagement rumors: "Thanks for all your support. And the news of Me marrying to Sania is true. Inshallah will get married in April."

The wedding of Sania Mirza and Shoaib Malik comes after Shoaib dealt with league problems in March. The Sania Mirza Shoaib Malik wedding was announced on Twitter recently by Malik. But last month he twittered "Reports of me getting banned by the PCB for disciplinary breach during aus is really hurting…"
"[I'm] really disappointed. discussing with lawyers on the legal action. PCB is not even clearly telling me the exact reason for my ban… this move will hurt Pakistan cricket which is already going through a bad patch."
But recently he twittered how "controversies" won't affect his marriage. "All these controversies that r comin out would not effect our marriage. Sania and me are not bothered about the past and happy about our marriage."
Sania Mirza recent told press "I have been in the constant glare for too long and would appreciate privacy at this very personal moment in my life."