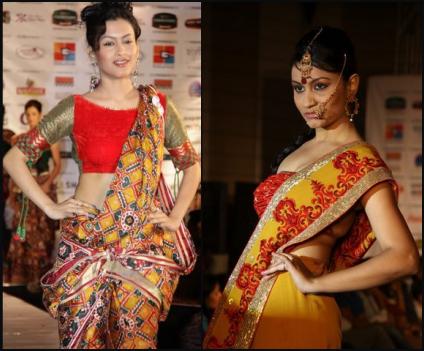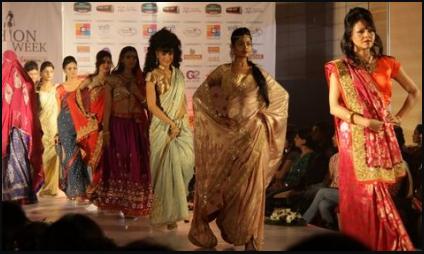 From the front of this row of catwalk models - models 1,2 and 3 wear saris. Model 4 wears a dark magenta pink lehenga choli. Behind model 4 are several more saris.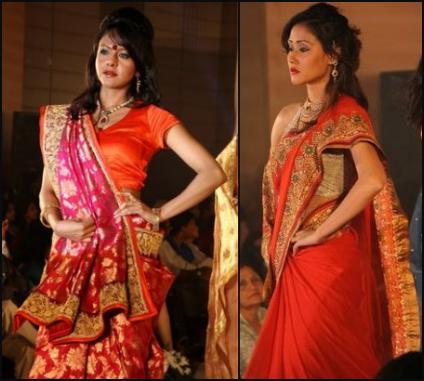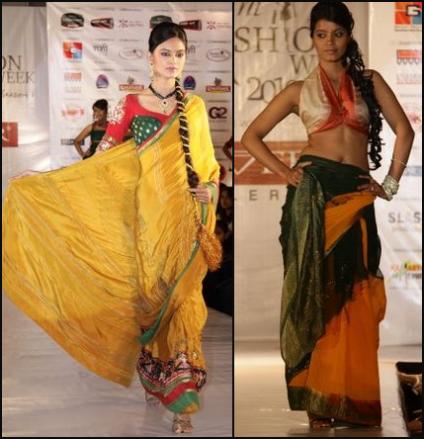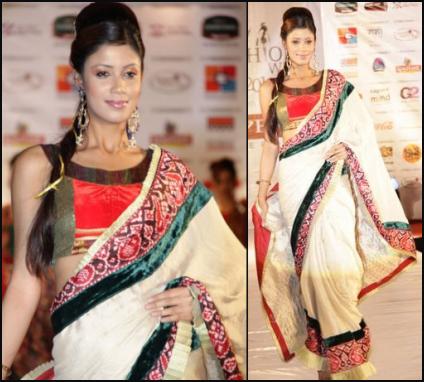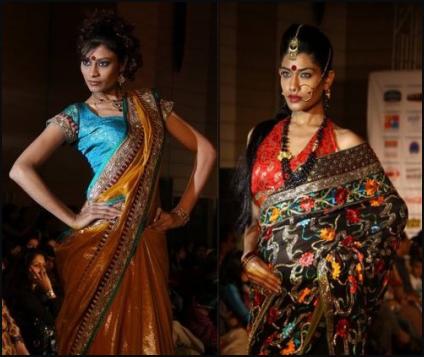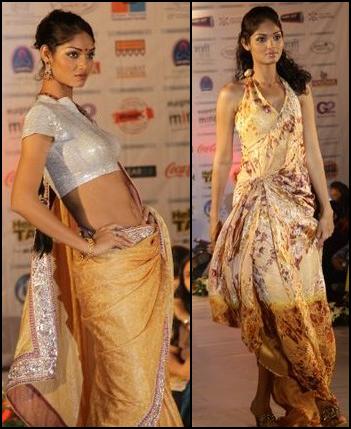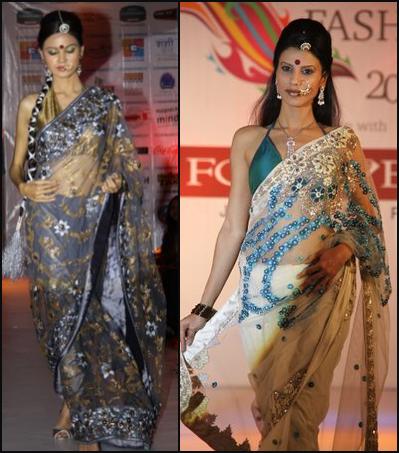 These transparent fabrics in the saris are hot on style, following the international trend among fashion designers for all things sheer and layered. But saris have always varied from superfine fabrics to thicker opaque richer brocades. I am sure Indian fashion styles and techniques are a great source of inspiration to fashion designers everywhere.
These saris below use cottons and silks, but are plainer, with less gold or embroidery in the designs. This makes the saris very suitable for everyday wear whilst retaining a grand feel.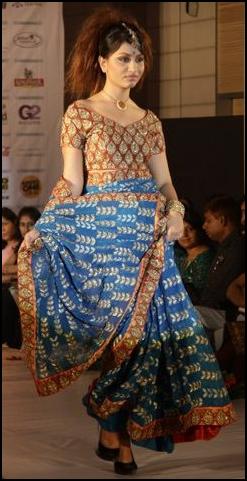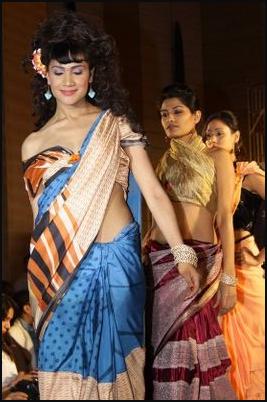 The blue and coffee prints below look very wearable in the same way that denim is wearable.